Over-hype, under-appreciation, and the perils of not thinking for yourself.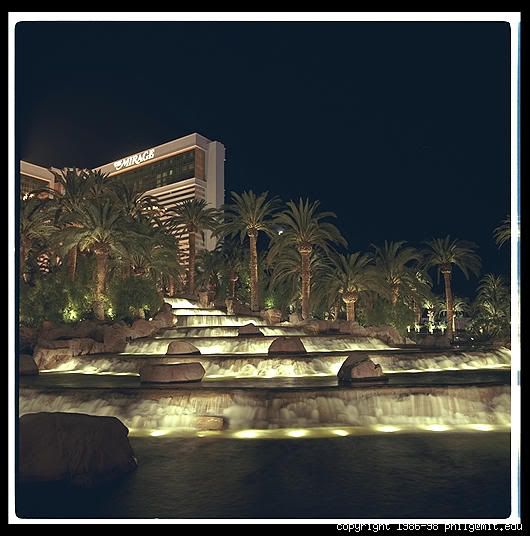 On the eve of my first pilgrammage to the holy land I thought I'd take a look at the upcoming season through the eyes of a bettor. Unfortunately or fortunately, depending on point of reference, those eyes are my own.
The first thing to remember about sports betting is that its illegal and you should never do it. The second thing you should remember about sports betting is that the lines have nothing to do with who is going to win the games.
That's not entirely true, but its a good rule of thumb to go by. The lines set by Vegas, or anywhere else, are more a direct result of where people are betting. A bookie wants the same amount of money bet on the dog as has been bet on the favorite. That way they make their cut, and no one group of bettors outweighs the other. So the line is set (and adjusted) based on the popular opinion among the betting community.
Now some people may ask why its a good idea to go against the popular opinion. If everyone thinks the Yankees are the best team in the AL East, then isn't there a pretty good chance that they actually are?
Nope. If you ask me, popular opinion is almost never right. If you were to ask a more rational person, and one who makes good money betting on sports, they would tell you that it might be right a good portion of the time, but the discrepancy between public opinion and the truth is where the money is to be made.
To make a path in this world you have to be able to see truth, even when its clouded in a veil of ESPN hype and sports talk radio misinformation. And when I look at the Vegas line and see the New York Yankees futures odds to win the World Series set at 8/5, I have to shiver in my seat over all the millions of people who are so certain the Yankees will win the World Series that they don't even want to double their money with a bet.
I mean do people really think the Yankees have a better than 2 to 1 chance of winning the World Series? Do people realize how long 162 games is? Do they realize how easy it would be for 41 year old Randy Johnson to break down like he did in 2003, Carl Pavano to get hurt like he has been every year except 2004, and Jaret Wright to just plain old suck like he did in every year except 2004? I'm not saying it will happen, but if it did, or even if some of them happened, the Yankees will have a difficult road ahead of them to even make the playoffs. Is that a sure thing?
When a bet isn't even going to double my money if I make it, I better be sure that the odds of winning that bet are better than 50%. I wouldn't even give the Yankees a 30% chance of winning the World Series when I look at all the other very very good teams out there.
On that note, the Red Sox are at 6 to 1 odds. Fair enough, I'm not even sure I like them at that since they play in the same division as the Yankees and have a legitimate shot of missing the playoffs even while being the second best team in baseball. But think about the difference in odds between the Red Sox and Yankees. And then consider the Mets, with the addition of Pedro and Beltran, and the development of David Wright into a legitimate superstar, but still a team full of question marks: tagged at 7 to 1.
At least we know how many New York fans are betting.
I'd like to have a site like ESPN.com or something, with millions of readers, whereby mentioning the atrociousness of betting on the Yankees I could influence people to the point where the lines would sneak back up to 3 or 4 to 1 (which is still a wretched bet).
Think about it, there are probablly 7 or 8 teams that have a legitimate shot to win the World Series in any given year. Some of them we don't know about until after the season (c.f. 2003 Marlins), but the truth is, teams like that are very good, but that reality hasn't been officially "released" to the general public. Those are the teams to bet on, because we don't know about them for a reason: they haven't yet been hyped.
Popular opinion usually lags behind the truth, much like Omar Vizquel is still considered a good defensive shortstop, people have been slow to catch on to the fact that there are a couple of up-and-coming teams that are very good, right now.
Those teams I like:
Braves: 20 to 1.
Are the Braves really much different from the team that won 96 games and the division last year? Your 2005 Cy Young winner Tim Hudson should have something to say about that.
Phillies: 22 to 1.
Are people sick of seeing the Phillies underperform for the last two seasons? This is a really good team that only needs to get consistent pitching from their rotation to be in the playoffs after two relative train wrecks of a season.
Dodgers: 30 to 1.
This one I just don't get. LA is a big market, and while they might not be the most dedicated baseball fans in the world, you would think at least some of them would have faith enough in this team to lay some money on the line. LA won the west last year. Drew, Kent, and Choi will make up for the loss of Beltre, LoDuca, and Green. Derek Lowe (as much as I hate him) and Brad Penny will be better pitchers than Hideo Nomo and Jose Lima. They may not be much better, but even if the Dodgers treaded water, they're still a division winner in a weak division.
Oakland: 30 to 1.
This ones a little bit of a stretch, a very good team with an improving offense that lost its two best pitchers. I don't like their chances, but remember that Mulder and Hudson only combined for 400 innings of about a 4.00 ERA in a pitchers park. Its entirely possible, if not entirely likely, that the trio of Blanton, Meyer, and Haren could combine to top that. This Oakland team missed the playoffs by one stinking game last year, and could be better this season.
Indians: 35 to 1.
I know I've harped on the Indians in this space before, but this is a team that Victor Martinez and Travis Hafner have brought a little bit of hype to Cleveland, and that has brought them down from the 50 to 1 level they occupied last preseason. I still think they are a year away, but that wont stop me from dropping a couple dimes on them once I get to Vegas.
The Arizona Diamondbacks are 30 to 1 odds to win the World Series, need I say more.
Note: Please do not use any advice from the mouth of a self-proclaimed blowhard for any decision on betting. I do not want the responsibility for anyone's mortgage on my conscious.
Curt